Creating a new standard of excellence for childcare in Canada
Fostering an environment where kids will naturally feel at home
A fresh, safe, reassuring and obvious choice for parents
Envisioned for parents, by parents
The first Canadian childcare centre to nourish children's appetites
Canada's first and only allergen-friendly childcare centre
Kids have a lifetime to be adults
We believe life is a journey and not a race
Life skills start from a young age
All we have is love and we can't wait to share it with you!
Principle #5: Be Safe
Will there be a screening process in place daily as staff and children enter the centre? What cleaning measures will be in place? Will staff be required to wear Personal Protective Equipment (PPE)? How will the waitlist be managed during this time? What is the protocol in place regarding personal belongings being stored on site?
All of the the above questions will be answered, and more in our Re-Opening COVID-19 FAQ's.
Would you like a Live Video/ FaceTime Tour?
We have 4 simple steps for your Registration:

Get a live video tour and all of your questions answered
We email you the registration package
You complete the registration package and submit it to us for approval
You register and secure your spot at Kids Childcare + Preschool
Call us at 289-843-5437
You want your kids to have the best possible start in life.
We do, too. We believe all children should have the opportunity to develop into confident and empathetic young people who in time will grow into responsible, successful adults.
Our childcare centres and preschools are called KIDS for one simple reason: Kids are at the center of every decision we make, every activity we plan, and every nutritious meal and snack that we prepare.
Infant, Toddler or Preschooler, our programs will stimulate the minds and enrich the play of all the KIDS in our care.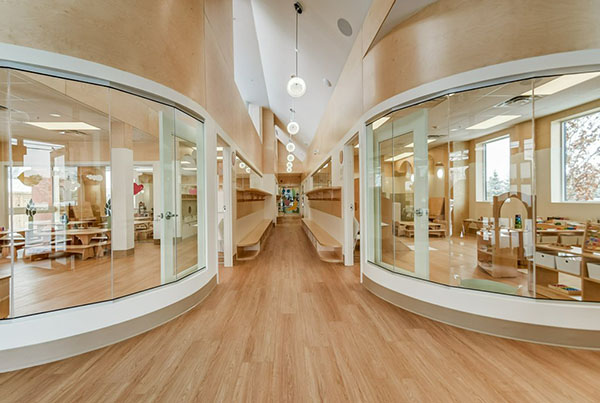 All our food is home-made from scratch in our centres.
Childhood is a fertile garden. Together, let's cultivate happy, healthy kids.
We believe that food and nutrition are as necessary to a child's development as learning and playing.
Our kitchen is as creative as it is nourishing and provides a natural place for young children to experiment and grow.
Learn Through Play, Reggio Emilia, Life Skills, S.T.E.A.M. and Nutrition Education
Children will have a lifetime to be adults.
At KIDS, we encourage children to enjoy their childhood with playful, interesting, and developmentally stimulating activities.
Our indoor and outdoor environments nurture and stimulate those in our care.
Through play, KIDS Childcare + Preschool empowers young learners to be confident yet empathetic, independent yet cooperative, and to have lots of fun along the way.
Our Promise to Parents
At KIDS, we understand the demands placed on modern working parents and the challenges of balancing home, work and what's best for our children.
As parents ourselves, we know that there is no greater comfort than the confidence that your children are being cared for in a nurturing, stimulating and safe environment.
At KIDS Childcare + Preschool, you will have that comfort each and every day.
We will support you in raising your kids with all the love and care that we provide to our own children.
KIDS Ecosystem
At KIDS Childcare and Preschool, we worked closely with early childhood experts, architects, designers and university researchers to ensure that our learning space encourages children to feel safe, imagine, discover, take risks, be curious, construct, explore their senses, and have fun in their home away from home.
Our Kids
Through play & inquiry, kids mature emotionally, develop social and cognitive skills, and gain the self-confidence required to engage in new experiences and environments. We will guide your children as they learn how to make sense of the world around them and begin to navigate the challenges and opportunities life offers them.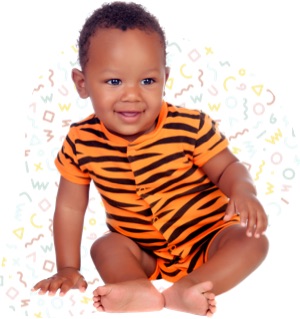 KIDS Infants
Designed for children
6 weeks to 1.5 years of age
Exploring the world through their senses is what infants do best. Our program offers a safe, nurturing and playful environment which will simulate infants to explore their new world.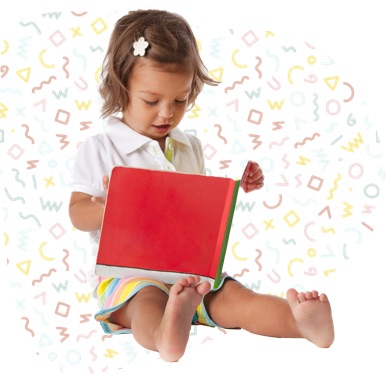 KIDS Toddlers
Designed for children
1.5 years to 2.5 years of age
Building first friendships with other kids is a natural next step in toddler development. Our program encourages caring relationships and an understanding of other children.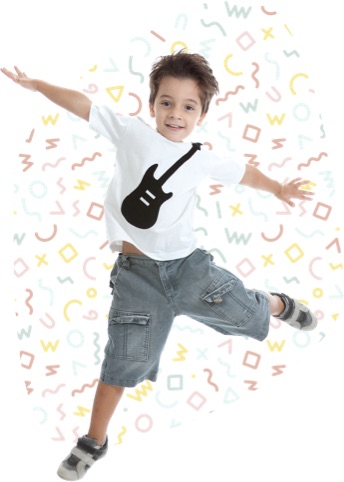 KIDS Jr. & Sr. Preschoolers
Designed for children
2.5 to 4 years of age
With a continued focus on learning and play, we will engage your child in additional preparation activities so that they are ready, excited and confident for their next big journey: kindergarten!
Kids Childcare + Preschool
10 North Rivermede Road
Vaughan, Ontario
L4K 2H2
[email protected]
(289) 843-5437
(289) 843-KIDS
Monday to Friday7:00 AM – 6:00 PM
**no late pick-up fees**
SundayClosed
**Our Superheroes are preparing for Monday**
Kitchengarden Creations9:00 AM – 4:00 PM
**Saturday reservation only**